Dr. Darshan Anandu, MD, is a board-certified, licensed physician specializing in Gastroenterology for the past 25 years. He has three offices and is a partner at Memorial Hermann Endoscopy Center.
Dr. Anandu trained at the MD Anderson Cancer Center and has been a Clinical Assistant Professor at the University of Texas Health Center in Houston.
Dr. Anandu is an entrepreneur with business interests in the pharmaceutical industry and is currently a chief investigator of several Phase 3 studies.
He serves on the board of the Memorial Hermann Endoscopy Center and is on the Physician Advisory Board at MD Anderson.
Dr Moise Anglade, MD, is a board certified cardiologist with passion for population health management and use of technology to improve and deliver innovative healthcare.
Dr. Anglade is a practicing cardiologist in Wellington, Florida and is affiliated with multiple hospitals in the area, including JFK Medical Center, Baptist Health Bethesda Hospital East and West, and St. Mary's Medical Center-West Palm Beach.
Dr. Anglade received his medical degree from Ross University School of Medicine and has been in practice for several years.
Dr. Anglade is a successful Physician-Entrepreneur.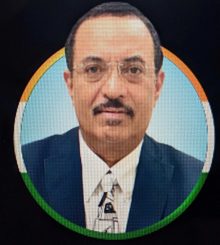 Dr. Ratta is a consultant Pediatric Surgeon and Pediatric Urologist at the Ruby Hall Clinic in Pune, India since 1990. He received his training in Neonatal Surgery and Pediatric Urology at the Hospital for Sick Children, Great Ormond Street Children's Hospital and the Institute of Child Health, London. UK.
He is proficient in Pediatric Endoscopy and Minimal Invasive Surgery in children including Robotic Surgery.
He is an author of a chapter on "Endourological Procedures in Pediatrics" in a video book titled "Pre Urethral Endo Urological Operative Techniques" which is the first of it's kind in the world, published in December 1995.
He is the past President of the Telemedicine Society of India and the past President of TSI Maharashtra Chapter.
He is the recipient of the Presidential Citation at the 13th Telemedicon conference held in Pune, India in 2017.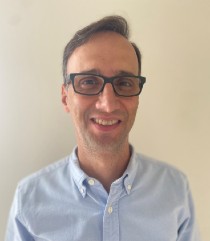 Dr. Gustavo Naccarato, MD, is a Brazilian licensed Cardiologist with more than 20 years experience as a physician, performing and interpreting electrocardiograms, echocardiograms, and exercise stress testing.
Dr. Naccarato trained at Federal University of São Paulo ("Universidade Federal de SãoPaulo") and worked at some of the best ranked healthcare services in Brazil: Israelite Hospital Albert Einstein ("Hospital Israelita Albert Einstein") and Fleury Medicine and Health ("Fleury Medicina e Saúde").
Dr. Naccarato has a MBA in Economics and Healthcare Management and is a Partner at "Clinica Naccarato".
Dr. Naccarato has been working exclusively on Telemedicine consultations since early 2020.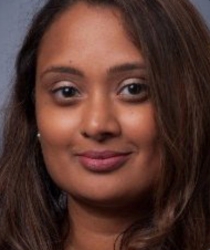 Dr. Shiamalee Perumal, PhD., led the design and development of digital sales tools at GE Corporate HQ enabling GE's 25,000 global sales force across several industries to improve productivity, drive revenue growth, and serve customers with speed. Prior to GE Corporate HQ, She led business development and sales efforts at GE Healthcare that were focused on increasing market share, revenue, and profitability. In 2011, She won the GE President's Club award for sales growth (#1 in total revenue generation in North America). Previously, She authored publications in the field of Structural Biology in leading journals.
She is currently the Chief Customer Officer at Aviso.
Prior to Aviso, she was the Vice President of Customer Strategy at Tact.ai.
James Irvine is a startup program Director specializing in helping founders in the early stages to launch and grow thoughtfully. He has worked with several accelerators, incubators and venture studios in different capacities as well as consulted with numerous early stage startups. James founded Pitch Night, a multi city pitch competition that he grew to several thousand members. Previously he was part of JP Morgan's intern and analyst programs and worked in wealth management at Merrill Lynch. James holds a degree in economics from Binghamton University.