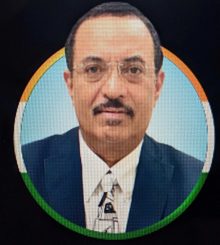 Bhagwant S Ratta
Dr. Ratta is a consultant Pediatric Surgeon and Pediatric Urologist at the Ruby Hall Clinic in Pune, India since 1990. He received his training in Neonatal Surgery and Pediatric Urology at the Hospital for Sick Children, Great Ormond Street Children's Hospital and the Institute of Child Health, London. UK.
He is proficient in Pediatric Endoscopy and Minimal Invasive Surgery in children including Robotic Surgery.
He is an author of a chapter on "Endourological Procedures in Pediatrics" in a video book titled "Pre Urethral Endo Urological Operative Techniques" which is the first of it's kind in the world, published in December 1995.
He is the past President of the Telemedicine Society of India and the past President of TSI Maharashtra Chapter.
He is the recipient of the Presidential Citation at the 13th Telemedicon conference held in Pune, India in 2017.