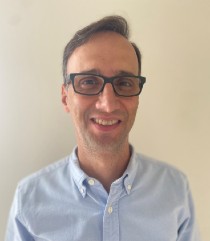 Dr. Gustavo Naccarato
Dr. Gustavo Naccarato, MD, is a Brazilian licensed Cardiologist with more than 20 years experience as a physician, performing and interpreting electrocardiograms, echocardiograms, and exercise stress testing.
Dr. Naccarato trained at Federal University of São Paulo ("Universidade Federal de SãoPaulo") and worked at some of the best ranked healthcare services in Brazil: Israelite Hospital Albert Einstein ("Hospital Israelita Albert Einstein") and Fleury Medicine and Health ("Fleury Medicina e Saúde").
Dr. Naccarato has a MBA in Economics and Healthcare Management and is a Partner at "Clinica Naccarato".
Dr. Naccarato has been working exclusively on Telemedicine consultations since early 2020.