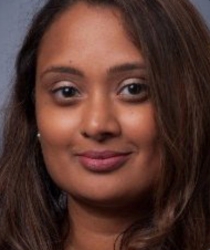 Dr Shiamalee Perumal
Dr. Shiamalee Perumal, PhD., led the design and development of digital sales tools at GE Corporate HQ enabling GE's 25,000 global sales force across several industries to improve productivity, drive revenue growth, and serve customers with speed. Prior to GE Corporate HQ, She led business development and sales efforts at GE Healthcare that were focused on increasing market share, revenue, and profitability. In 2011, She won the GE President's Club award for sales growth (#1 in total revenue generation in North America). Previously, She authored publications in the field of Structural Biology in leading journals.
She is currently the Chief Customer Officer at Aviso.
Prior to Aviso, she was the Vice President of Customer Strategy at Tact.ai.